Presents
The Cutting Edge Science of Our Genes
by
Susan Luck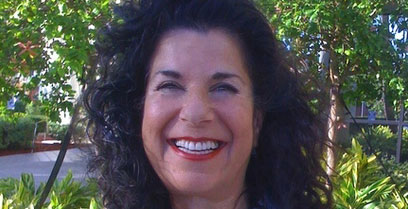 Who: The BCSG under the umbrella of H3: Health. Hope. Healing.
What: Breast Cancer Preventions – Pre & Post Diagnosis, Nutrition, and Mental Health by Susan Luck, founder of the EarthRose Institute
For more information go to earthrose.org
Click to watch Exposure: Environmental Links to Breast Cancer
Why: To prevent illness through the cutting edge science of nutragenomics and epigenetics (how to protecting your genes with nature's medicines)
When: Saturday, March 20th, 2010 from 12 p.m. to 2 p.m.
Where: Miami Beach Regional Library
About Our Guest:
Susan Luck has worked in the field of nutrition and immunology for over 25 years. As a Holistic Nurse and Health Educator, Medical Anthropologist, and Clinical Nutritionist, she has been practicing nutrition in integrative healthcare models both in the U.S. and abroad.
She also has been involved in cutting edge nutrition research, teaching both professionals and individuals how to protect the immune system from the stressors of living in today's world.
Susan created her first project, "Womanwise" in the early 1990′s, to educate women on breast cancer prevention. Ms. Luck is the Clinical Nutritionist for Special Immunology Services at Mercy Hospital in Miami, Florida. She is currently visiting faculty and nutrition consultant at the University of Miami. She maintains a private nutrition and wellness coach practice in North Miami, Florida.