H3: Health. Hope. Healing.
About
Networking
Happy Hour
H3 Networking Happy Hour is a trimonthly community event. The location changes according to the availability of the venues. This event is an opportunity to empower, promote, develop, and connect ALL survivors with new friends, alternative practitioners, conventional doctors, business professionals and the community as a whole.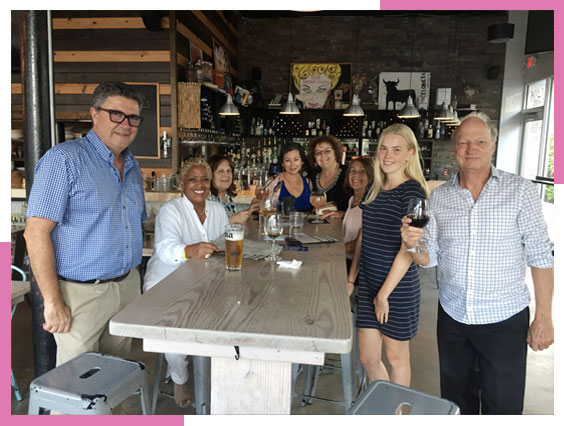 Objective of H3 Networking Happy Hour
The goal of this event is to empower the survivors by connecting with the community, healers, and business professionals as well as to develop their potential and help them succeed and heal. Janinha Piazzetta, the founder and executive director of H3 points out that, "it is a challenge for survivors to get back to society and work after cancer treatment because the body and the mind go through so much transformation and most of the time these two components are not connected, especially for the ones who have to deal with serious side effects."  She also mentions that survivorship is not only about cancer, but any other serious, life-changing illness as well. H3 is about helping anyone who needs that extra bit of support!
H3 Networking Happy Hour ofrece un sorteo con premios especiales que incluyen certificados de regalo, obras de arte, joyas, CD de música y videos, y mucho más. H3 también acepta donaciones. Para preguntas sobre el evento, llame al 305.531.2046 o envíe un correo electrónico a info@h3hope.org.
*H3: Health, Hope. Healing. Inc is a non-profit 501(c)(3) breast cancer organization with a 501(c) (3) tax-exempt status founded in December 2009. Prior to this date, H3 worked under the name of Breast Cancer Support Group.