Presents
Swimming Workshop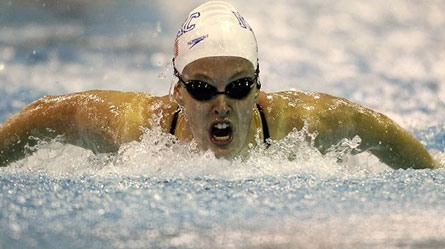 @
Scott Rakow Youth Center
Saturday, August 11, 3-4:30 pm
2700 Sheridan Avenue, Miami Beach, FL 33140
RSVP is Required/Space is limited
Happy summer!!!!
H3 is taking the summer off from the library venue, but working on a few events around town.  One of the events is the swimming workshop at the Scott Rakow Youth Center, Saturday, August 11, 2012 @3-4:30 pm. This workshop is to introduce and demonstrate the benefits of swimming for breast cancer patients and survivors as well as all those who are coping with an injury or any other type of illness.  The workshop will take place at Scott Rakow Youth Center located on 2700 Sheridan Avenue, Miami Beach Fl 33140.
Swimming and Health:                                                                                 
It is often said that swimming is the ideal type of exercise, the best way of exercising the whole body in a medium where the risk of injury is minimal.  Swimming not only tones your muscles and gives you a fantastic cardiovascular workout, but it is also the best exercise for easing the effects of lymphedema, one of the many side effects of breast cancer surgery. Swimming helps to give increased mobility as well as building tissue to support joints and reduce muscular degeneration.
Swimming also gives you a relaxing way to clear your mind of stress. With the even resistance of water, all your muscles will build uniformly, without one side becoming stronger than the other. Water's natural buoyancy allows you to swim even before you return to full strength. Since swimming is a non-weight-bearing exercise, minimal pressure is placed on the part of your body that is healing.
Scott Rakow Youth Center:
The Swimming Pool at Scott Rakow Youth Center is a Miami Beach pool that is heated in the winter, making year round swim a possibility for any resident. This six lane lap pool is the home of the Miami Beach Seahawks Swim Team. Swim lessons are available to improve skill level. Water polo and water aerobics are other fun ways to pass the time at this community pool.
The youth center offers swimming lessons through the City of Miami Beach. The lessons are taught by highly skilled American Red Cross trained and certified lifeguards. Class times, prices and dates vary. It's best to check the web or call for the most up-to-date information. Monthly rates start at $60 for Miami Beach residents and $90 for non-residents.
For more information about the center and its activities, log on: http://miamibeachfl.gov/parksandrecreation/scroll.aspx?id=13948
http://web.miamibeachfl.gov/parksandrecreation/prSRYClnf.aspx?id=12204
For information about H3 and its work, call 305.531.2046 or log on www.h3hope.org
RSVP by emailing info@h3hope.org or call 305.531.2046.
"The water is your friend. You don't have to fight with water, just share the same spirit as the water, and it will help you move."                        Aleksandr Popov