Presents
Nutrition and Illness Prevention
by
Larisa Alonso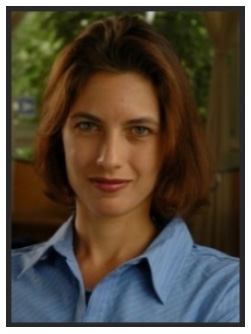 September 18, 2010, 12:00-2:00 pm
Miami Beach Regional Library, 227 22nd Street, South Beach
The Breast Cancer Support Group under the umbrella of H3: Health. Hope. Healing., presents "Nutrition and Illness Prevention," a lecture by the nutritionist Larisa Alonso.
Larisa Alonso has designed and developed successful nutrition protocols for weight loss, diabetes, cancer, cleansing/detox, food allergies and sensitivities, and anti-aging. Each nutrition consultation is individualized to provide optimal results using the inherent healing abilities and biochemistry of the client. Larisa is passionate about teaching her clients about whole foods nutrition, the pleasure of eating, and healing through foods.
Larisa is a nutritionist with Canyon Ranch, a world-renowned destination resort spa that has received countless awards for its innovative approach to health, wellness and holistic and integrative care. She has a Master of Science degree in Nutrition and Immunology from the University of Texas, and a Bachelor of Science in Biochemistry from Cornell University. Larisa has published on various health topics, and has also been trained in the theory and practice of Asian massage at the Academy of Massage Therapy in Englewood, NJ.  She is also a certified colon hydrotherapist.  Larisa is a member of the Weston A. Price Foundation and the Vice President of Slow Foods Glades to Coast Convivium.
For more information, e-mail info@h3hope.org or log on to www.h3hope.org.