"Un-Worry Yourself to Better Health"
Hypnosis Workshop
by
Steven Roth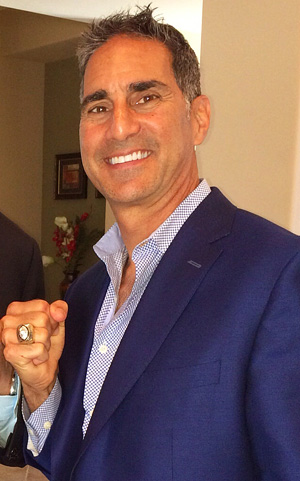 Saturday, September 12, 2015
11am to 1pm
Miami Beach, FL 33139
(full address will be provided upon completion of registration)
RSVP Required – Limited Space (20 maximum)
Reserve your seat by check or PayPal
Cost: $25
Although worry and stress are a big part of everyday life, we are not created to live in a world in which we are worried and stressed for lengthy periods of time. When we worry, we create emotional stress which triggers the same fight or flight response as an animal escaping a predator. The advantage that we have as human beings is we can be mindful of our perceived stress, look at it differently and alleviate the stress response. We are co-creators of our reality and if we are negative, our minds create a negative reality and vice-versa. Therefore, through positive mindfulness it is possible to create a more positive reality, even a disease free reality!
The goal of this workshop is to give participants the tools to use the power of their mind to create a wonderful, healthy and productive life. Through hypnosis and neurolinguistic programming, the workshop will help individuals to observe and feel a more positive life leading to better mental and physical health, thereby reducing or eliminating dis-ease and many symptoms, such as depression and anxiety, as well as boosting the immune, digestive and reproductive systems.
About Steven Roth:
Dr. Steven has excelled as a general and cosmetic dentist for over 25 years in Downtown Miami. However, he discovered that his passion was for hypnosis and he became a certified medical hypnotherapist in 2007 and has been healing the community of South Florida through his Neuro-Linguistic Programming (NLP) and hypnotherapy private sessions.
Dr. Steven's mission is to educate the public to use the power of their mind through hypnosis and NLP to create a wonderful, healthy and productive life. He specializes in treating medical issues that have resulted from stress or physical and emotional trauma. By removing and reframing the original emotional trauma the symptoms of many diseases are reduced or eliminated. Dr. Steven also strives to educate other health care practitioners on the benefits of using hypnotherapy to improve both physical and emotional well-being and to remove negative stigmas associated with the use of hypnosis.
For RSVP and/or more information about the event, please call 305.531.2046 or email info@h3hope.org. For more details about H3, visit https://h3hope.org.
Full refund will be given for cancellations received 7 days prior to the workshop.
50% Refund or CREDIT if canceled 3 days before event.