Presents
Ayurveda
The traditional Hindu system of medicine, which uses diet, herbal treatment, yogic breathing and meditation.
by
Dr. Aparna Bapat, BAMS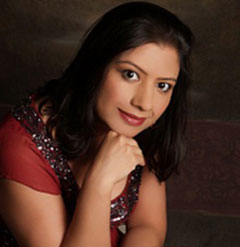 Friday, January 6, 2012 – 7 P.M.
Miami Beach Regional Library, 227 22nd Street, South Beach – 33139
Happy Holidays!
H3 is kicking off 2012 with a powerful lecture on Ayurveda, the oldest system of medicine in the world that traces its roots to the Vedic period in ancient India.  Ayurveda is a science of healthy living and maintaining balance within and around us.  This lecture will be led by Dr. Aparna Bapat, a dedicated international Ayurvedic specialist, consultant, and educator.
Ayurveda 
Ayurveda teaches three levels of existence:  The physical body performs actions directed by the mind; senses communicate information which the mind analyzes and intelligence interprets; the soul is our source of power, stability and bliss. The goal of Ayurveda is to reach harmony and integrity at these levels in order to maintain health. Ayurveda focuses on eating healthy seasonal and natural foods, coordinating with the rhythms of sun- moon cycles of day-night-seasons and having spiritual awareness in every thought and action. This is achieved by meditation and yoga. The result of following these principles is a healthy mind and body which is disease free with a peaceful happy soul.
Ayurveda is an ancient but very complete and advanced science of healing. It can relieve disturbances which cause imbalances that result in physical and psychological diseases. All things in the universe can be used for healing – plants, herbs, food, environmental qualities, water, sun, gem stones, mud, planets, prayers, mantras, and energy from our own willpower and mind.
Dr. Aparna Bapat, BAMS
Dr. Bapat is a senior faculty member and Academic Dean at Sai Ayurvedic College & Ayurvedic Wellness Center in Miami, Florida. She has been a dedicated international Ayurvedic Specialist (Vaidya), consultant, and educator since 1990 and is a member of the Board of Directors of  National Ayurvedic Medical Association (NAMA).
She studied Ayurvedic medicine at the University of Pune, faculty of Ayurvedic Medicine & Surgery. She was a Senior Lecturer at the College of Ayurveda in London, U.K. Dr. Bapat is the author of numerous articles on Ayurvedic medicine and related themes, has made multiple television appearances, and is one of the premiere lecturers, scholars and practitioners of Ayurveda in the West today.
Sai Ayurvedic College & Ayurvedic Wellness Center are located at 9000 SW 137th Avenue, Suite 220, Miami, Florida  33186, telephone # 305-380-0652, website  "http://www.saiayurvediccollege.com" " www.saiayurvediccollege.com
For more information about this lecture call 305.531.2046 or email info@h3hope.org.
*Thanks for the support of the City of Miami Beach and Commissioner Michael Gongora.